Our dependencies
In addition to the seven rooms in the main building, the property offers three dependencies located in the heart of the park, nestled amid nature. All three dependencies are peaceful summer homes bathed in sunshine and surrounded by the sound of birds and cicadas. Each building has been carefully restored in relation to its former life: the Loft and its sizeable Art Deco living room; the Pavilions featuring a Provence-inspired decoration.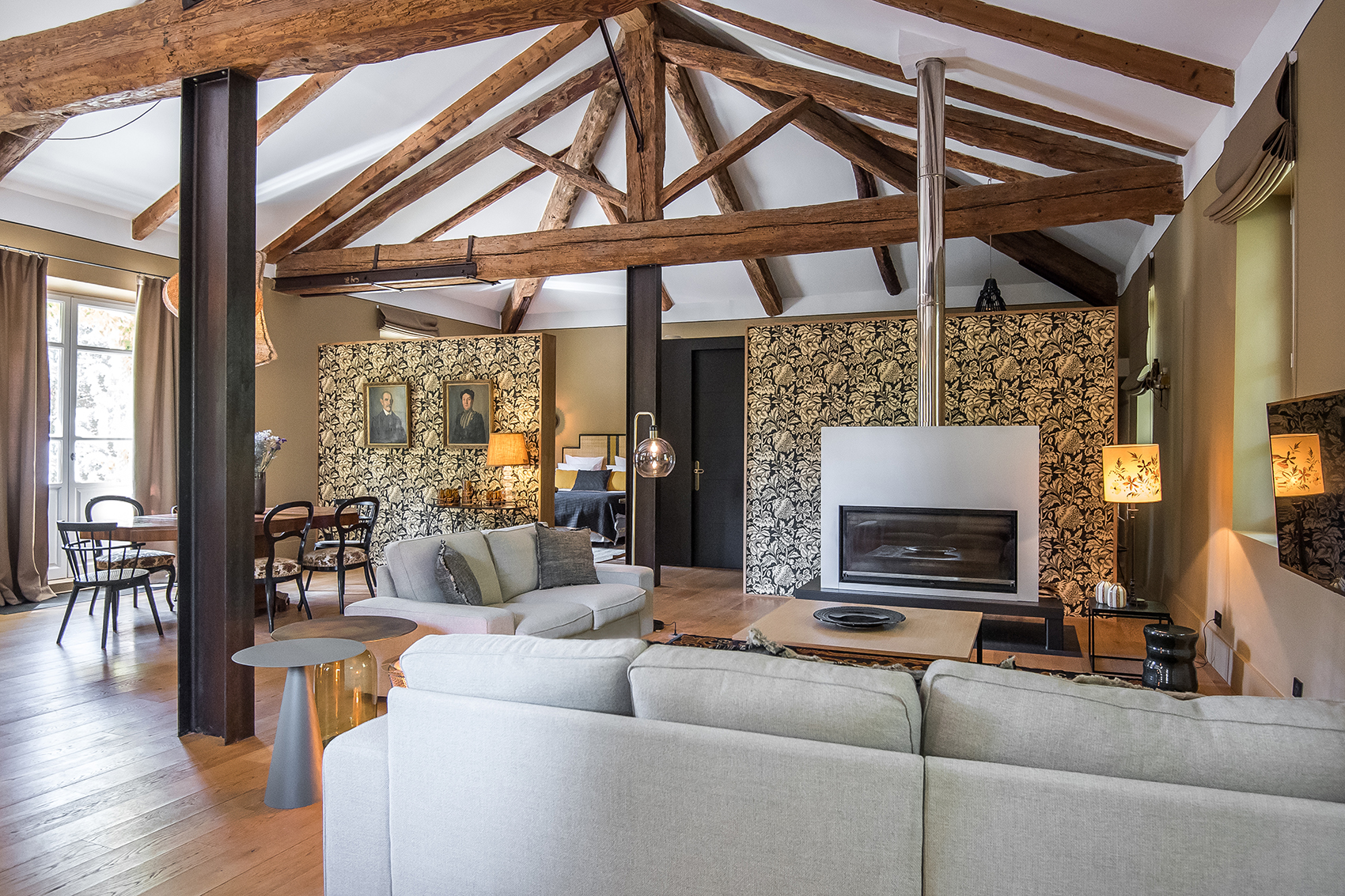 Live the Martinay experience in an independent Art Deco loft with two bedrooms, a fully-equipped kitchen and a pleasant private terrace hanging over the main courtyard. Carefully designed and decorated, you will enjoy its high ceilings and exposed beams and live every minute of Provence's authentic lifestyle.
Free wifi
Air-conditioning
Fireplace
Office area
Flat screen TV
Hairdryer
Complimentary coffee and tea tray
Safe
Two rooms with independent bathrooms
Equipped kitchen: fridge, oven, microwave oven, dishwasher, wine cellar…
Tucked away in the heart of the Martinay' park, the Pavillon du Levant can welcome up to 4 guests. It features two double bedrooms (one of them with possible two twin beds) with a shared bathroom, a charming living room and a sunbathed private terrace.
Air-conditioning
Bathroom with an Italian shower
Flat screen TV
Hairdryer
Complimentary coffee and tea tray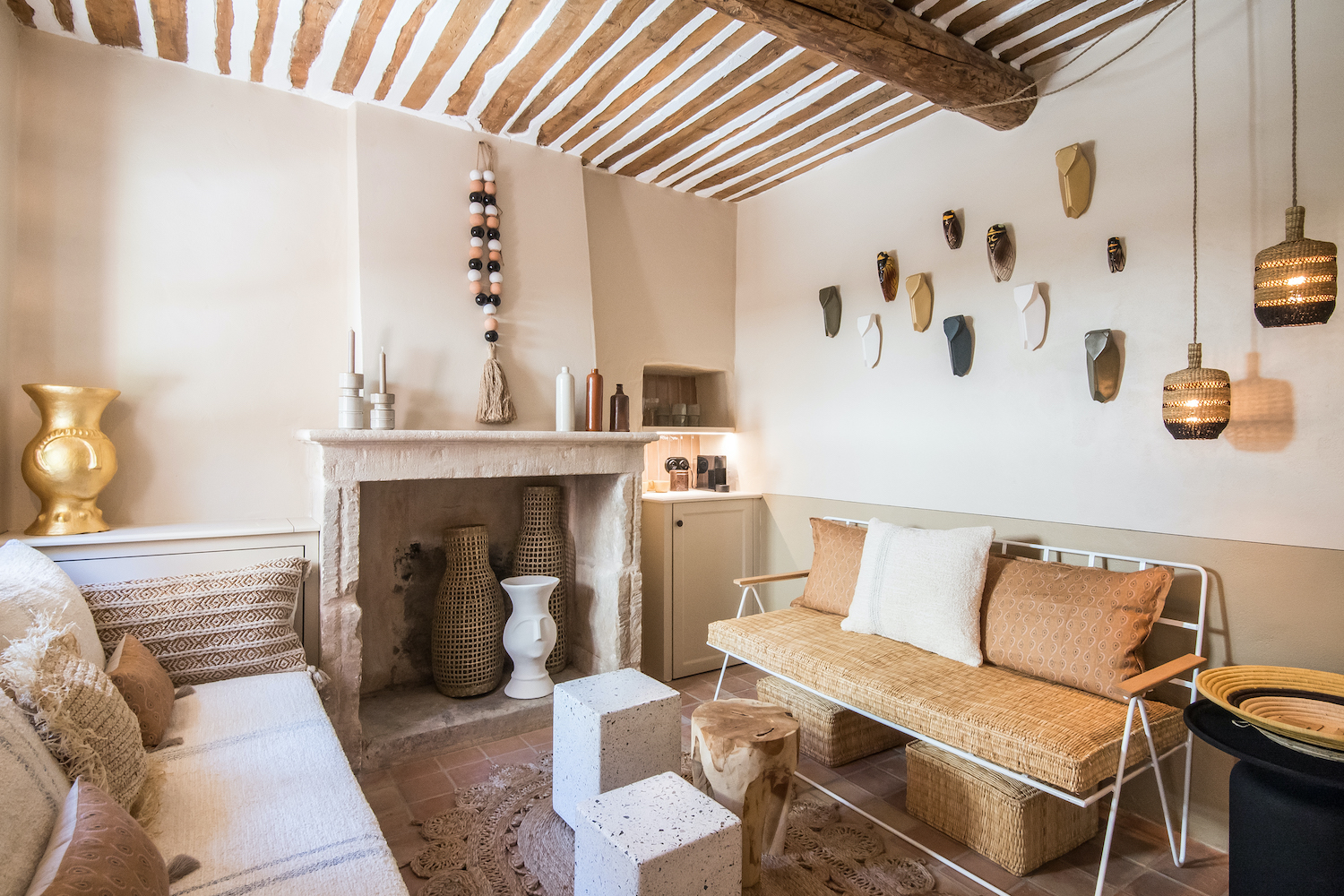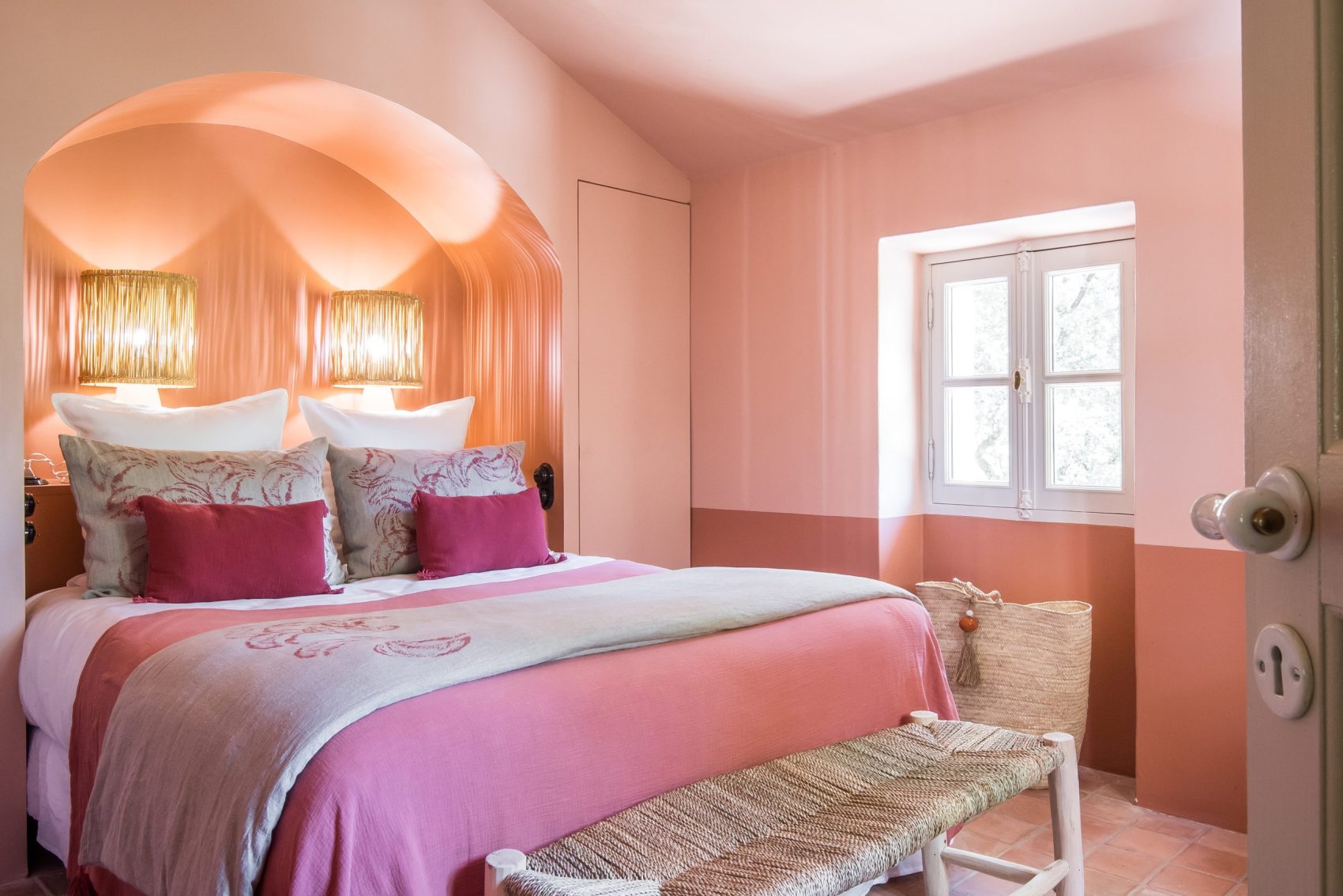 The pavillon du couchant,
Awaken to the gentle sound of bird song and soothing sight of luxuriant natural scenery… Located one minute away (by feet) from the Chateau, the Pavillon du Couchant offers a top-comfort double bedroom with its private bathroom and terrace. An absolute haven instilled with a pleasurable feeling of cosiness and homelikeness.
Air-conditioning
Bathroom with an Italian shower
Flat screen TV
Hairdryer
Complimentary coffee and tea tray